← Back to home
---
Check out my first first-author publication (preprint – hopefully published soon) DART-ID! https://www.biorxiv.org/content/early/2018/08/23/399121
Update - published in PLOS Computational Biology: https://doi.org/10.1371/journal.pcbi.1007082
Newest posters first, older ones last
2019-05-06 – EB / ASBMB 2019
Presented at the annual American Society for Biochemistry and Molecular Biology (ASBMB) meeting in 2019, as part of the Experimental Biology (EB) conference in Orlando FL.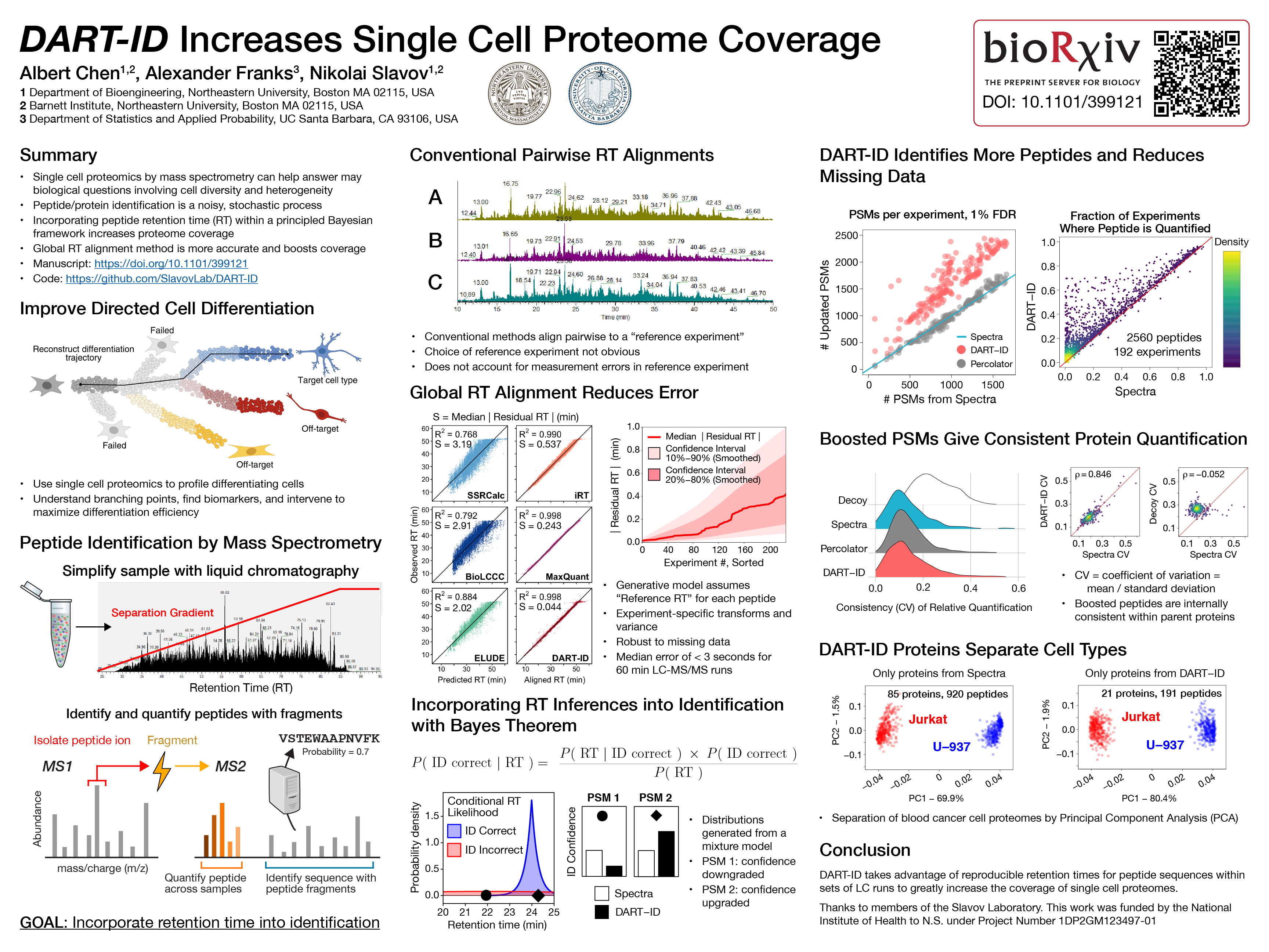 2019-03-15 – RSC Twitter Poster
Check out my Twitter poster for the RSC 2019 Twitter Conferece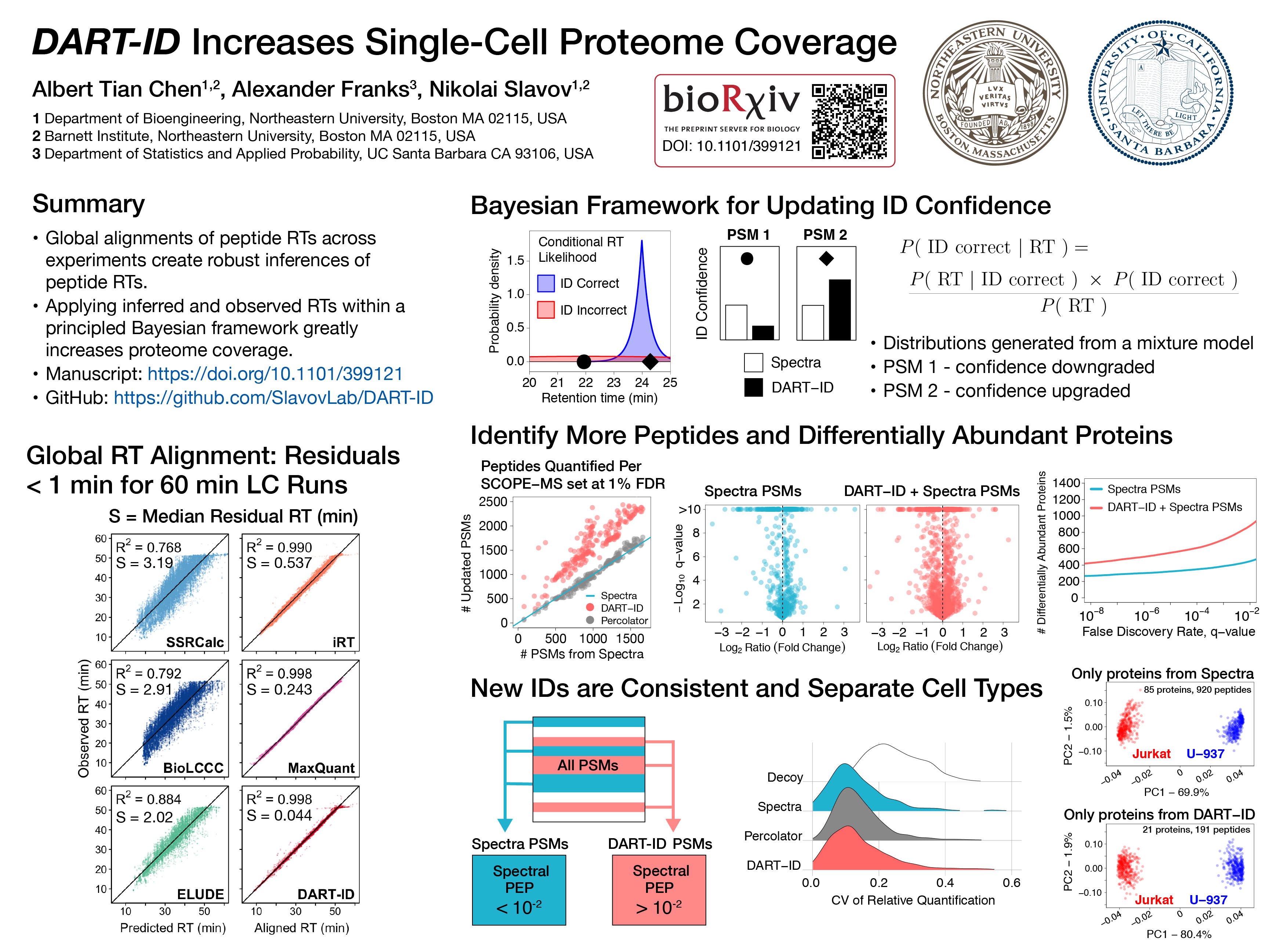 2019-03-09 – NEU RISE Poster
Poster for Northeastern's RISE Expo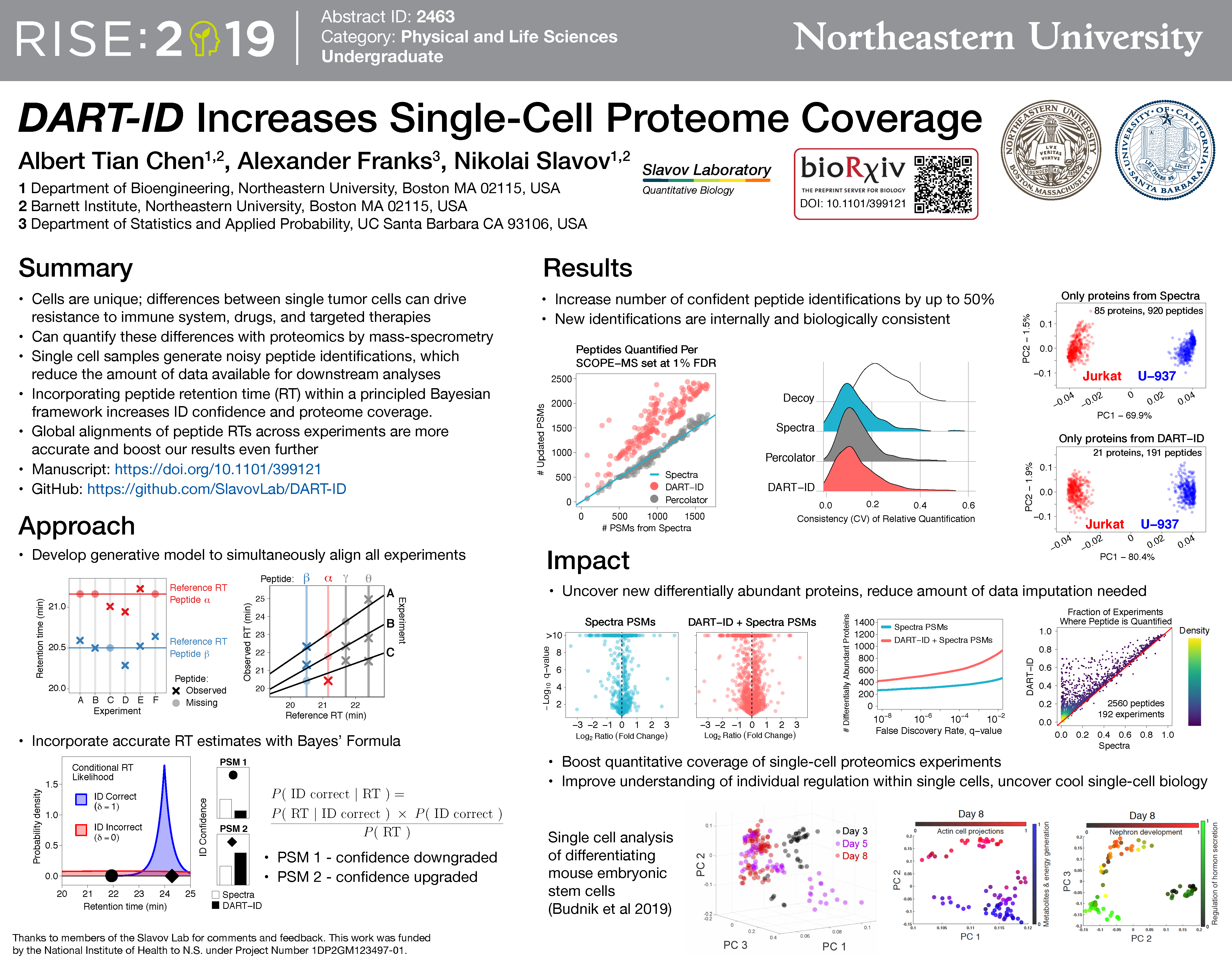 2019-03-17
Presented at ASBMB The Active Site Regional Meeting 2018, hosted at Northeastern University. 1 of 3 winners for best poster, and won $500 travel award to EB 2019 Conference in Orlando.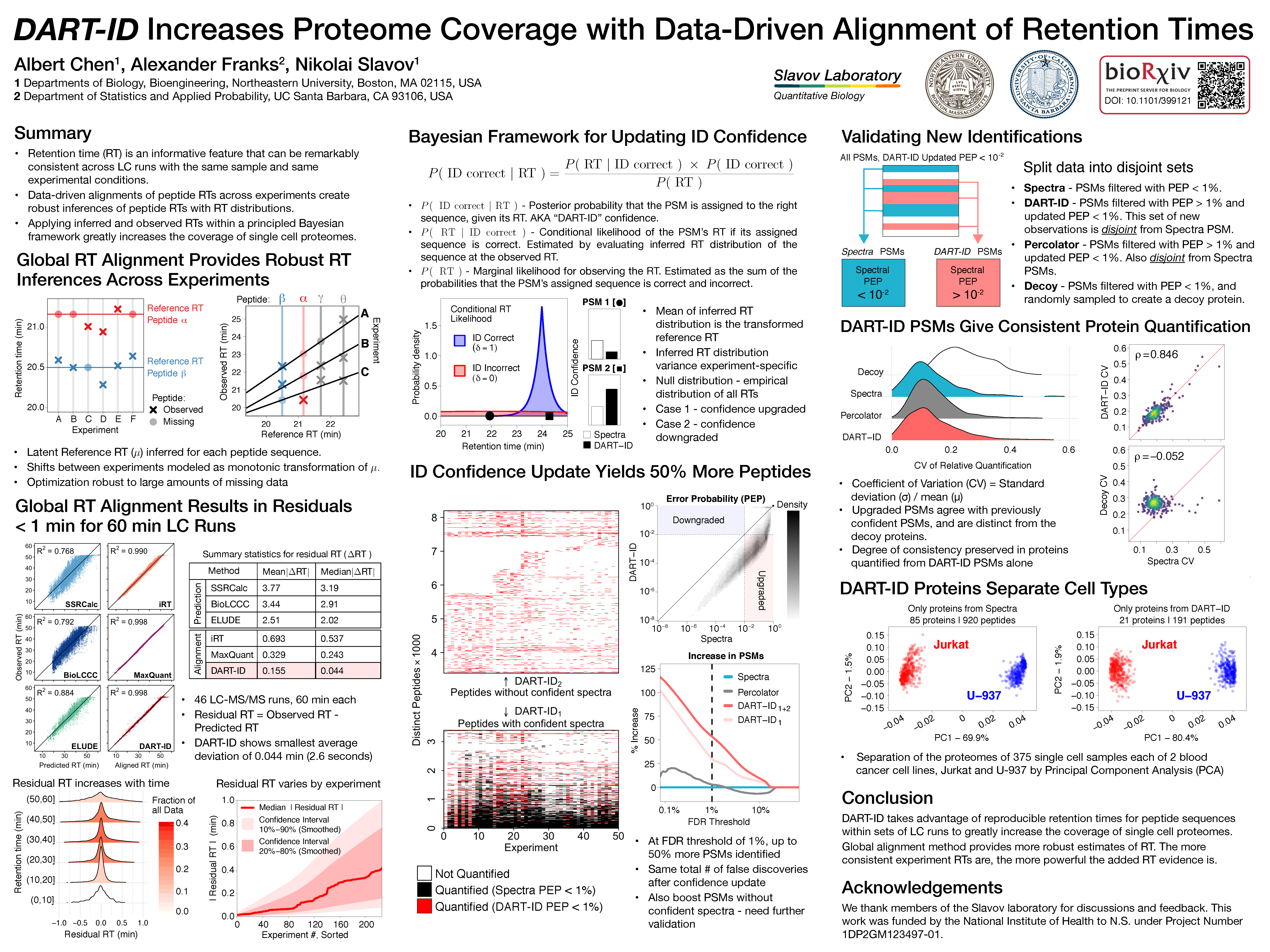 2018-06-09
Presented at the Single Cell Proteomics 2018 conference, hosted at Northeastern University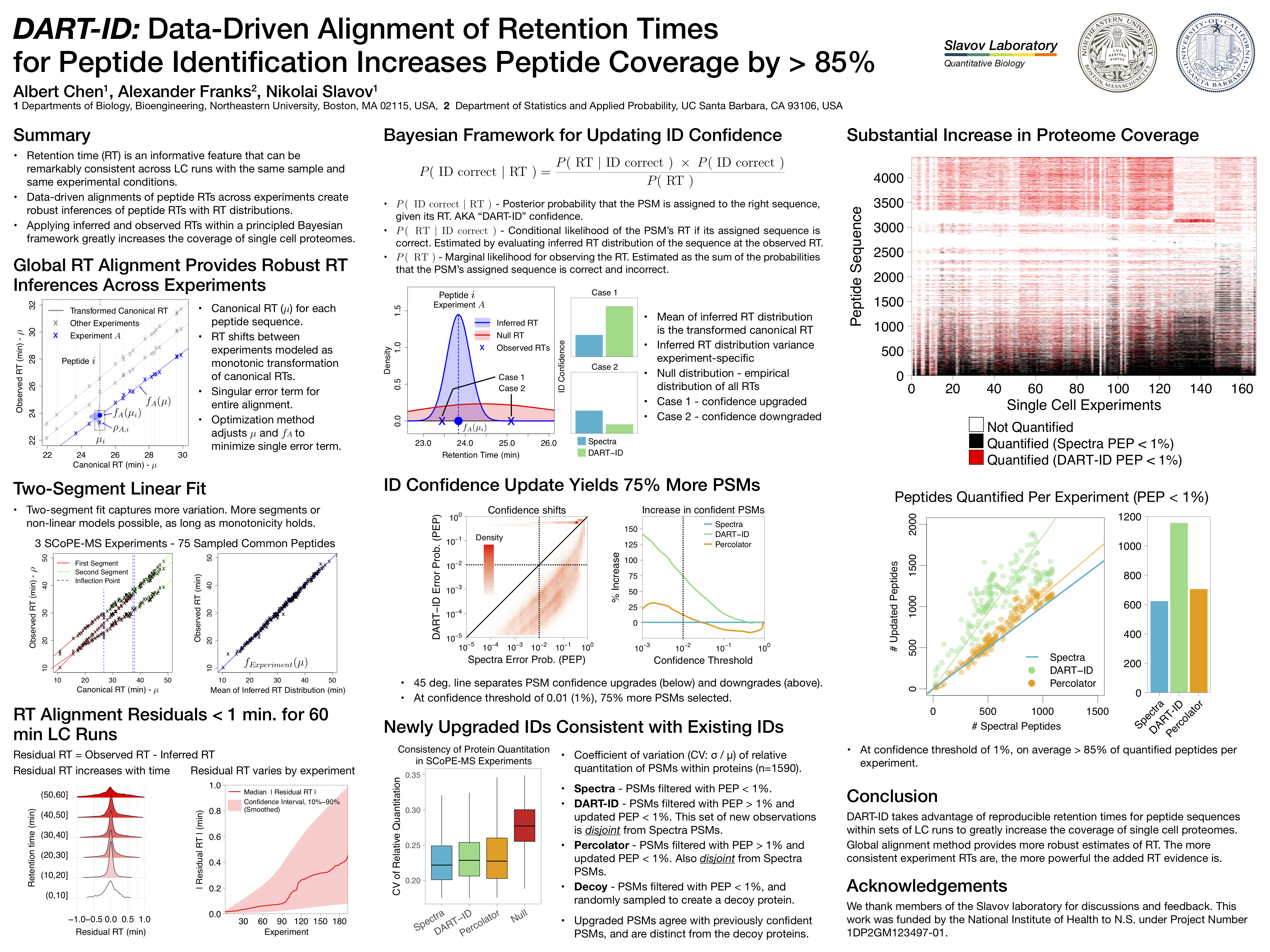 ---
Related Posts
---
← Back to home